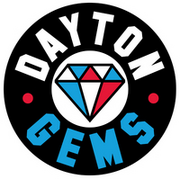 The Dayton Gems was a minor league professional ice hockey team based in Dayton, Ohio. They were a member of the Central Hockey League in the Northern Conference.

For more information on this former CHL team visit its Wikipedia page: http://en.wikipedia.org/wiki/Dayton_Gems_%282009%E2%80%93%29
Ad blocker interference detected!
Wikia is a free-to-use site that makes money from advertising. We have a modified experience for viewers using ad blockers

Wikia is not accessible if you've made further modifications. Remove the custom ad blocker rule(s) and the page will load as expected.